STIHL
STIHL (pronounced like steel) is an internationally active family business headquartered in Waiblingen near Stuttgart. STIHL develops, manufactures and sells motor-driven equipment for forestry, landscape maintenance, construction and private garden owners.
STIHL was founded in 1926 and has been the most successful gasoline powered chainsaw brand in the world since 1971. Every third gasoline powered chainsaw bears the name STIHL. The STIHL brand also stands for outstanding performance and reliability worldwide in equipment such as brushcutters, hedge trimmers, lawn mowers and cut-off tools. In addition to gasoline engines, the segment of battery-powered tools is growing increasingly. STIHL is also investing in smart future technologies for "digital" forestry, landscaping and "Smart Garden".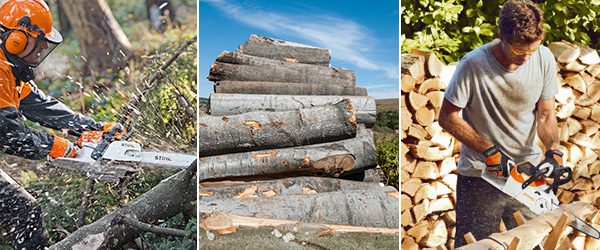 STIHL - company history
The founder himself charted the way forward for the company's success. In order to guarantee the quality of his products, Andreas Stihl manufactured key components in-house. He quickly entered and developed new markets and invested in training skilled workers. In addition, he concentrated on the further development of products. In 1959, he launched the legendary Contra on the market which revolutionized work in the woods. STIHL recorded double-digit increases in turnover with this gearless gasoline chainsaw.
The rapidly increasing demand necessitated a change of thinking. Hans Peter Stihl and Eva-Mayr Stihl, the founder's oldest children, joined the company at the beginning of the sixties. They continued to expand the company's position on the world market and restructured the business to make it a modern industrial enterprise. Their brother Dr. Rüdiger Stihl joined the company in 1978. Today, the STIHL Group is a leading manufacturer of handheld chainsaws and other power tools for forestry and agriculture, garden and landscape maintenance, the construction industry and demanding private users. Fuels and lubricants, accessories and personal protective equipment supplement the product line.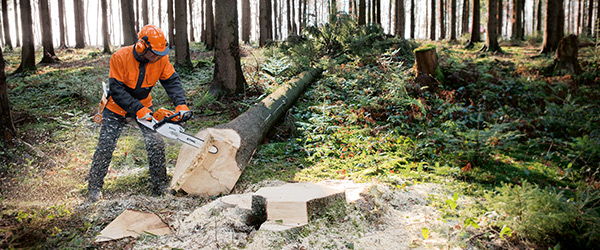 Benjamin Junghans
Senior Investment Manager
Benjamin.Junghans@stihl.de
STIHL - products
The products are distributed through 45,000 dealers offering professional advice and technical service in over 160 countries. They are supported by 38 STIHL sales and marketing subsidiaries and 120 importers. Even today, STIHL still develops all the main components of its power tools in-house. The worldwide manufacturing network consists of production plants in Germany, Austria, Switzerland, the USA, Brazil, China and the Philippines – including the group's own magnesium foundry in the Eifel mountains, a saw chain factory in Switzerland, carburetor manufacturer ZAMA in China as well as garden equipment manufacturer VIKING in Austria, whose products will be sold under the STIHL brand as from 2019. In this constellation, STIHL will achieve a vertical range of manufacture of more than 50 percent.
The company attaches great importance to the continuing development of its products, expansion of its product portfolio, especially in respect of environmental protection, performance, operator convenience and safety, as well as the use of new, advanced technologies. Apart from gasoline and corded electric power tools, STIHL is focusing increasingly on environment friendly and quiet battery technology in this process. The interests acquired in BMZ Holding GmbH (2013), a system supplier of intelligent rechargeable battery solutions, and Globe Tools (2016), a Chinese manufacturer of corded and cordless electric products, create essential prerequisites for the development of innovative solutions, even in the entry-level segment.
Moreover, the development of digitally networked products and digital services for private and professional users is being pushed ahead. STIHL has had a stake in GreeenIQ, an Israeli startup company, since January 2017. The software company specializes in smart gardening applications and is supporting STIHL in the development of a STIHL Smart Garden Hub – an intelligent garden irrigation system controlled by smartphone. At the same time, a number of different projects are being pursued with the ACTIVATR program. In that program STIHL staff work on innovative ideas together with young startups in the region.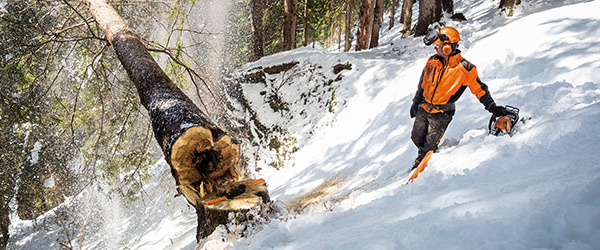 In 1995, all STIHL companies, including the German founding company with its seven factories and all international manufacturing and marketing subsidiaries, were placed under the umbrella of a holding company. STIHL HOLDING AG & CO. KG is not listed on the stock exchange: It is wholly in family hands. Since the family withdrew from the operative side of the business (2002), the company has been managed by a non-family executive board headed by Dr. Betram Kandziora. The family continues to make strategic decisions through the advisory board of STIHL Holding. Dr. Nikolas Stihl, Hans Peter Stihl's son, took over the chair of the advisory and supervisory boards in 2012. Eva Mayr-Stihl is deputy chairperson of the advisory board.
STIHL currently has a worldwide workforce of some 16,000 men and women and achieved an annual turnover of about 3.8 billion euros in 2017. In spite of its size and international orientation, STIHL has retained the traditional structures and values of a medium-sized company. Now as ever the company's principles include a great sense of responsibility vis-à-vis its own employees, society and the environment as well as a constant focus on customers' needs. The aim is to make customers not only satisfied with the premium quality of STIHL products and services, but enthusiastic about STIHL. Furthermore, the company attaches great importance to continuous growth under its own steam. With an equity ratio of about 70 percent, STIHL is independent of banks and capital markets and can finance all investments with its own liquid assets.
And last, but not least: As a company with strong roots and ideals, STIHL feels a powerful bond with Germany and especially the founding company in Waiblingen. Between 2015 and 2018, the Group invested around 300 million euros in its German founding company. As recently as 2016, a center of excellence for battery and electric technology and an automated production logistics faciltity were erected there at a total cost of 90 million euros. In this way STIHL clearly signals that global technology leadership and loyalty to its homeland facilities go well together.