About the forum / Über dieses Forum
This forum is the very first forum that focuses on forest, timber and wood technologies.
We welcome any startup and SME along the entire value chain from green biotechnology, plant breeding, reforestation, any IoT & software applications, drones, timber works, smart services & trade, game & hunting, fire incidence detection and combating technologies, machinery, construction, furniture, viscose fiber, paper & pulp, pallets, wood based heating, biocomposites, wood composites, biomass technologies, wood recycling, wood surface protection (varnishes) and forest related services, smart cities green(ing)s and park, facade greening, roof gardening, Agroforestry...
... looking for funding, clients, joint ventures or just for a professional PR & marketing opportunity.
Über dieses Forum
Dieses Forum ist das (aller)erste Venture Forum für Innovationen in den Sektoren Forst, Holz, Papier und Waldtechnologien
Wir heißen Startups und KMU entlang der gesamten Wertschöpfungskette willkommen:

Grüne Biotech, Pflanzenzucht & Samen, Wiederaufforstung. Alle IoT und Software- Anwendungen, Drohne, Sägewerke, Dienstleistungen & Handel, Wild & Jagd, Feuerschutz und-bekämpfung, Maschinen für Holzbe- und verarbeitung, Holzbau, Möbel, Viskose, Holzfasern, Papier & Pappe, Heizen mit Holz & Pellets, Biokomposite, Holzkomposite, Biomasse, Holz- und Papierrecycling, Erosionsschutz, Holzfarben und – lacke, Dienstleistungen für Forst & Wald, Begrünung von Städten, Parks, Fassadenbegrünung, Dachgärten, Agroforestry...


CSR-Forum - das Interview mit Herrn Leonhard als PDF öffnen
DER WALD - Dreh- und Angelpunkt einer intakten Industrie-Gesellschaft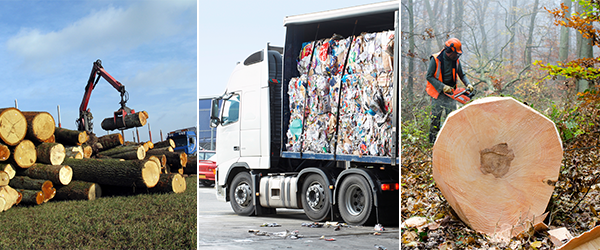 Our forum will be conducted bilingually
One progam is held in german language with a geographic focus on Germany, Austria & Switzerland. One program is international in English.
We focus on corporates, initiatives, foundations, forest owners….. from France, Scandinavia, Baltic States, United Kingdom, USA & Canada and – of course – Israel.
Of course parties from any other regions are welcome.

We invite attendees of both days to attend our first day's dinner as well as the final reception.
For more information, feel free to connect with Ulf Leonhard at:
Das Forum findet zweisprachig statt
Ein Programm hat einen geographischen Fokus auf der DACH-Region in deutscher Sprache. Das Parallelprogramm ist international und in englischer Sprache.

Wir laden die Teilnehmer zum Dinner am Abend ein.